Li Li, M.D., Ph.D., M.P.H.
Member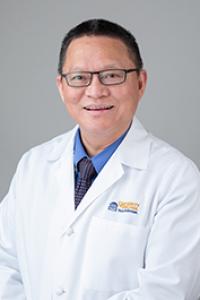 Li Li, M.D., Ph.D., M.P.H., is a board-certified family physician and the Walter M. Seward professor and chair of family medicine at the University of Virginia (UVA) School of Medicine. He is also director of population health at UVA Health and leader of the Cancer Prevention and Population Health program at the UVA Cancer Center.

Dr. Li serves on a number of national and international organizations, including the executive committees of the American Society of Preventive Oncology, the Cancer and Primary Care Research International Network, and the Research Development Committee of the Association of Departments of Family Medicine. He is editor-in-chief of The BMJ Family Medicine and Community Health journal. He was a Damon-Runyon Clinical Investigator from 2001 to 2006.

Dr. Li's translational research integrates genomic discoveries and population studies with a focus on colorectal cancer etiology, risk assessment, early detection, and prevention, and cancer health disparities. His research has been funded since 2001 by the Damon-Runyon Cancer Research Foundation, the National Cancer Institute, and the American Cancer Society. He was previously principal investigator of a T32 cancer genomic epidemiology training program, funded by the National Cancer Institute, and is currently one of multiple principal investigators of a National Cancer Institute P20 SPORE planning grant for cancer health disparities.

Dr. Li received his M.D. and M.P.H. from Tongji Medical University in China, and his M.S. in applied biometry and Ph.D. in preventive medicine from the Keck School of Medicine at the University of Southern California. He pursued his fellowship at the National Cancer Institute and completed his residency in family medicine at the University of Kentucky.

Dr. Li joined the U.S. Preventive Services Task Force in January 2021.