James Stevermer, M.D., M.S.P.H.
Member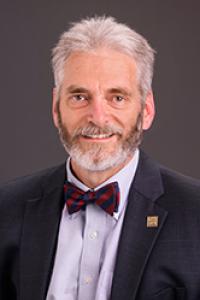 James Stevermer, M.D., M.S.P.H., is vice chair for clinical affairs and a professor of family and community medicine at the University of Missouri (MU). He is the medical director of MU Health Care Family Medicine–Callaway Physicians, where he practices and teaches rural primary care.

Dr. Stevermer's research focuses on evidence-based medicine, guideline development and evaluation, and the translation of clinical research into practice. He has written and edited extensively for the Family Physicians Inquiry Network and was an associate editor at the Journal of Family Practice. He recently served on the American Academy of Family Physicians' (AAFP's) Commission for Health of the Public and Science, which oversees the Academy's clinical policies and guidance, including chairing the subcommittees charged with preventive care policies. He served as a voting member of the Multi-Disciplinary Committee of the Women's Preventive Services Initiative, which reviews and recommends updates to the current Women's Preventive Services Guidelines, which are supported by the Health Resources and Services Administration. He has served on clinical policy guideline panels for the AAFP and the Advisory Committee on Immunization Practices.

His clinical practice is in Fulton, Missouri, a city of about 14,000 population, where he has practiced medicine since residency. He has held multiple leadership roles at the nearby rural hospital. Dr. Stevermer has been involved at medical education at all levels, with a focus on identifying, training, and preparing physicians for rural practice.

Dr. Stevermer earned his B.S. in physics from Michigan State University. After serving in the Peace Corps, he received his M.D. from Washington University in St. Louis. He earned his M.S.P.H. at the University of Missouri, where he also completed a residency in family medicine and a fellowship in academic medicine.

Dr. Stevermer joined the U.S. Preventive Service Task Force in January 2021.