Michael Silverstein, M.D., M.P.H.
Vice-Chair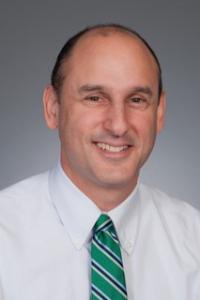 Michael Silverstein, M.D., M.P.H., is the George Hazard Crooker University professor of health services, policy, and practice at the Brown University School of Public Health and the director of Brown University's Hassenfeld Child Health Innovation Institute, which is charged with eliminating health inequities in pregnancy and childhood for Rhode Island families.

Dr. Silverstein's research focuses on mental health services for children and families. His primary interest is the prevention of depression among mothers experiencing social disadvantage and caregivers of vulnerable children. Dr. Silverstein and his research team have conducted community-based trials with Head Start preschool programs in both Seattle and Boston and depression prevention trials in medical settings among mothers of preterm infants and children with autism spectrum disorder. He has also conducted comparative effectiveness research to determine optimal systems of care for children with attention deficit hyperactivity disorder residing in urban areas, treatment pathways for screen-detected parents with depression, and systems to address food insecurity. His work has been funded by the National Institute of Mental Health, the Eunice Kennedy Shriver National Institute of Child Health and Human Development, the Robert Wood Johnson Foundation, the Health Resources and Services Administration, the Patient-Centered Outcomes Research Institute, and the U.S. Department of Agriculture.

As a clinical pediatrician, Dr. Silverstein worked primarily in Boston Medical Center's inpatient pediatric service before moving to Brown and turning to public health full time. He also saw patients in the outpatient primary care setting and taught residents and medical students in pediatrics.

Dr. Silverstein earned his bachelor's degree in Near Eastern languages and civilizations from Harvard College and his medical degree from Harvard Medical School. He completed his internship and residency in pediatrics at the University of Washington, where he also obtained his master's in public health and completed a postdoctoral fellowship in the Robert Wood Johnson Clinical Scholars Program.

Dr. Silverstein was appointed as vice chair in March 2023. He previously served as a member of the U.S. Preventive Services Task Force from September 2016 through December 2020.