David Chelmow, M.D.
Member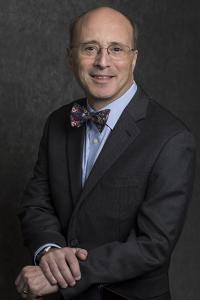 Dr. Chelmow, M.D., is the Leo J. Dunn professor of obstetrics and chair of the Department of Obstetrics-Gynecology at Virginia Commonwealth University (VCU) School of Medicine in Richmond, Virginia. He has been chair since 2010, and recently completed service as interim dean for the School of Medicine.

Dr. Chelmow's research focuses on evidence-based medicine and women's health guideline development. He chairs the Multi-Disciplinary Steering Committee of the Women's Preventive Services Initiative, which reviews and recommends updates to the current Women's Preventive Services Guidelines supported by the Health Resources and Services Administration. Dr. Chelmow is a former chair of the American College of Obstetricians and Gynecologists (ACOG) Committee on Practice Bulletins—Gynecology, which develops guidance documents for practicing obstetricians and gynecologists. He is also the author of a number of the ACOG clinical guidance documents. Dr. Chelmow has served as a representative for ACOG, the American Society for Colposcopy and Cervical Pathology, and the Society for Academic Specialists in General Obstetrics and Gynecology on guideline development panels on many topics, including cervical cancer screening, management of abnormal cervical cancer screening tests, postpartum care, well-person care, and breast cancer screening.

As an OB/GYN specialist, Dr. Chelmow provides the full range of inpatient OB/GYN care, including labor and delivery, and sees patients in the outpatient setting, providing a combination of specialty and well-person care. He has taught residents and medical students in obstetrics and gynecology for the past 30 years.

Dr. Chelmow earned his bachelor's degree in mathematical sciences from Williams College and his M.D. from Yale Medical School. He completed his internship and residency in obstetrics and gynecology at the University of California, San Francisco. Before becoming chair at VCU, Dr. Chelmow was on the faculty at Tufts University School of Medicine for 18 years, where he served as division chief for general obstetrics and gynecology, institutional review board chair, and residency program director.

Dr. Chelmow joined the U.S. Preventive Services Task Force in January 2022.