Martha Kubik, Ph.D., R.N.
Member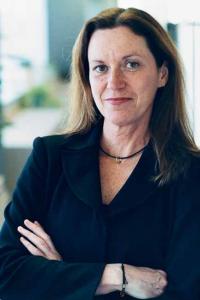 Martha Kubik, Ph.D., R.N., is a professor in the School of Nursing in the College of Health and Human Services at George Mason University. From 2014 to 2018, she was a standing member of the National Institutes of Health's Community-Level Health Promotion Study Section. In November 2018, Dr. Kubik was inducted as a fellow in the American Academy of Nurses.

Dr. Kubik has a long history of extramural-funded research as a principal or co-investigator, with a focus on youth and families and low-income and minority populations. She is nationally recognized in the field of childhood obesity prevention and has made important contributions to the evidence on the multifactorial and multilevel influences that contribute to energy imbalance and overweight and obesity among children and youth. Her work on advancing the understanding of the school food environment has informed school nutrition policy at national and international levels. Her other research examines the role of school nursing in obesity prevention, including a clinical trial funded by the National Institute of Nursing Research.

A registered nurse, Dr. Kubik has more than 20 years of primary care clinical experience as an advanced practice nurse and certified nurse practitioner serving youth and their families in a variety of health care settings, including a federally qualified health center, college health center, and a community-based adolescent health clinic. She is an experienced nurse educator and preceptor, mentoring undergraduate and graduate students in the classroom, community-based clinical and research settings, and international fieldwork experiences in Central and South America. Dr. Kubik has more than 70 publications in peer-reviewed journals, including the American Journal of Public Health, American Journal of Preventive Medicine, and the Archives of Pediatric and Adolescent Medicine (now JAMA Pediatrics). She is also a member of the Journal of School Nursing editorial advisory board.

Dr. Kubik received her B.S.N. from Hampton University and a M.S.N. from the University of Pennsylvania, with a focus on primary care and preparation as an adult nurse practitioner. She earned a Ph.D. in behavioral epidemiology from the University of Minnesota School of Public Health.

Dr. Kubik joined the U.S. Preventive Services Task Force in January 2018.